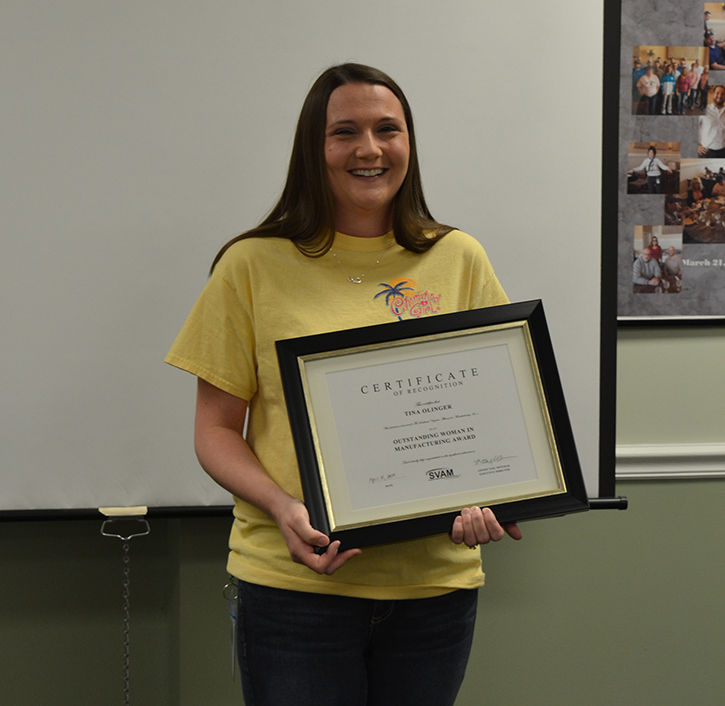 Tina Olinger
Shift Lead
Scholle IPN
Tina started her career at Scholle IPN as a front line worker and successfully worked her way through each level of Packer, Operator and Quality. Throughout her tenure at Scholle IPN, she has helped lead successful problem solving activities and participated in Lean events to help improve processes. Tina continues to seek opportunities for job advancement. Her hard work and determination has helped her achieve her current role as a Shift Lead. She is also currently finishing her degree while working full time and raising a family.
Tina has participated in many community outreach events. She has also been a team member on the Social Responsibility committee. She helps rally support for community projects and fundraisers and takes pride in helping make a difference.
In Tina's role as a Shift Lead, she is a mentor on a daily basis. Whether it is using her knowledge to help train new hires or using her technical expertise in helping her team solve critical problems, she is always willing to help others learn. Because of her tenacity to excel by having an excellent work ethic, attendance, and self-initiative to work on her degree, Tina was rewarded the chance to accept the 2018 SVAM Manufacturer of the Year award on behalf of Scholle IPN, Chilhowie.
Tina's dedication has played a part in helping make Scholle IPN successful. She has a personal commitment to Safety, Quality and Performance and strives to help her team achieve their goals. She also has a healthy perspective on what is truly important. Tina has the ability to listen to ideas with an open mind and helps create an environment of mutual respect. It is hard to raise a family, work full time, and go to school full time to finish a degree. Tina has taken on the added responsibility in order to make a better future for herself and her family. She is truly a great example to other women in manufacturing, showing what can be done when you put your heart into it.