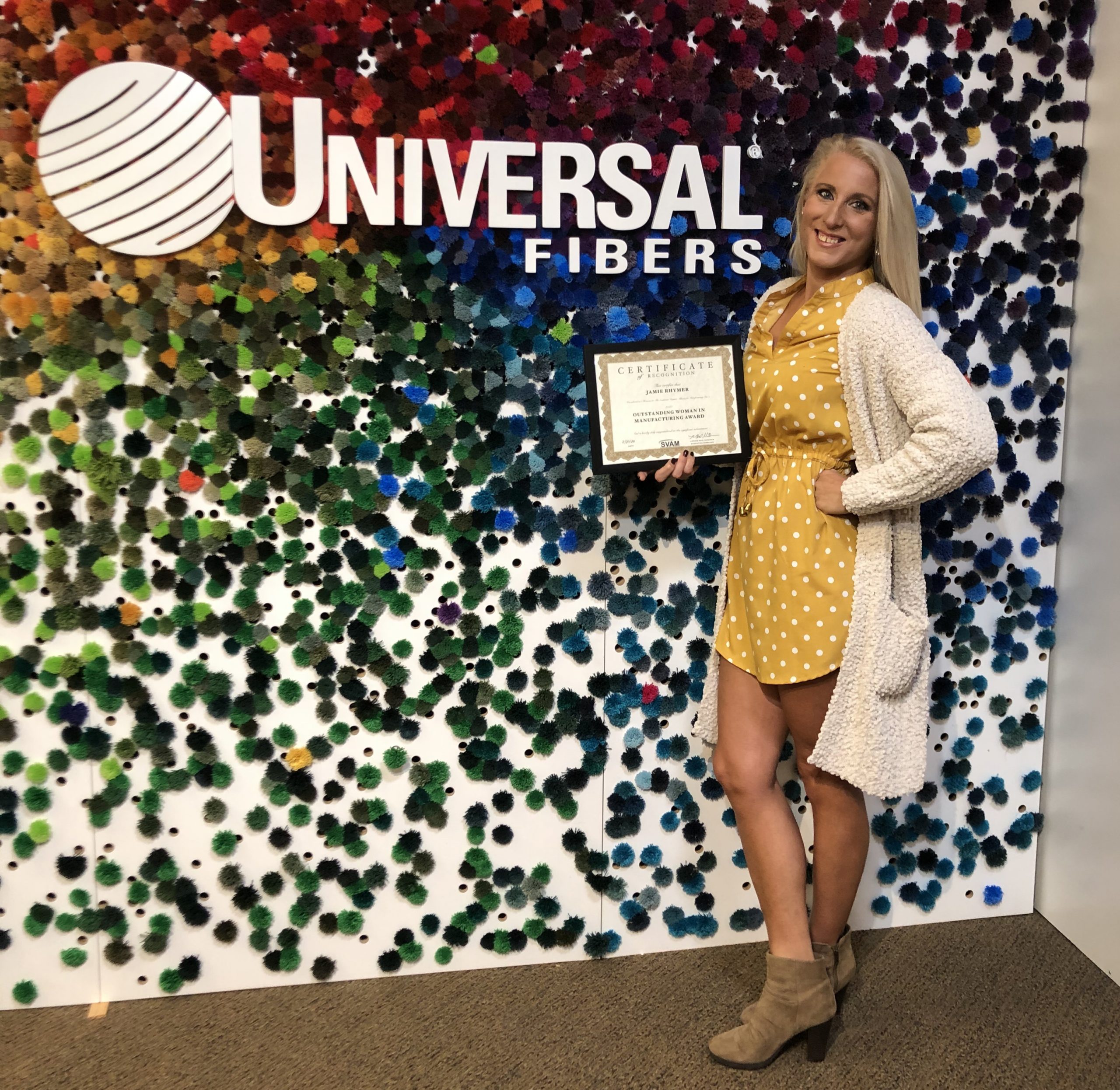 Summer of Tours: #MadeinSWVA
This summer, SVAM and the SVAM Center of Excellence partnered up to provide manufacturing tours as part of the #MadeinSWVA campaign. The campaign was created in support of SVAM's Goal to change the perception of manufacturing. 2 sets of tours were provided for Mountain Empire Community College and Washington County Career and Technical Education Center. The intent of these tours was to provide local teachers, guidance counselors, and school administrators with insight into the reality of manufacturing as it is today, versus outdated perceptions, and help those in education make connections between classroom learning and potential careers.
The summer of tours began by working with Mountain Empire Community College for the second year in a row to provide manufacturing tours as part of its Summer Teacher's Institute. During these tours, the 10 participants were exposed to a wide variety of facilities over a four day period to showcase how diverse and unique each manufacturing facility can be. Participants toured 11 facilities: SVAM CoE Abingdon Campus, General Engineering, Bristol Compressors, Micronic Technologies, Tempur Sealy, Komatsu Mining, Columbus McKinnon, Appalachian Plastics, Universal Fibers, Samuel Pressure Vessel Group, and Utility Trailer in Glade Spring.
One participant stated, "This tour showed me how manufacturing is not a thing of the past, but alive and well. It also opened my eyes up to the many different jobs available close to home and what skills and training is needed."
Washington County Career and Technical Education Center reached out to SVAM to provide tours that would help their teachers gain a better understanding of the skills manufacturers look for in the various skilled and/or unskilled new hires. Part of the intent was to aid these guidance counselors and teachers in being able to point students to the studies they need to take and direct them to appropriate classes. The tours would also help instructors teaching specific areas of skills be better informed of manufacturing needs.
This group of about 20 educators toured four facilities over two days: Utility Trailer in Glade Spring, Universal Fibers, ZF TRW, and Strongwell. Representatives from these companies spent time answering the many questions attendees had about what manufacturers are looking for in a potential employee. For the most part, they heard similar things such as good attendance, a good work ethic, high school diploma, and basic skill sets to include simple math competencies.
Overall, the tours allowed participants to see, for themselves, what jobs in manufacturing in southwest Virginia look like. It provided participants with information about the skills manufacturing jobs require, the technology that is being utilized, and the interesting and cool products being made right here in southwest Virginia.
A survey of those who participated showed a very positive change in their perception of manufacturing after they participated in the #MadeinSWVA tours. Before the tours participants identified manufacturing as hard, noisy, dangerous, dark, and dirty. After the tours, participants said they would describe manufacturing (given the same multiple choice options as before the tour) as advanced, interesting, efficient, creative, and exciting. Before the tours, the strong majority of participants said they would not promote or seek a career in manufacturing. After the tours, all participants said they would promote or seek a career in manufacturing. In their comments, participants said things like, "All school administrators and school board members need to take this tour." "There is nothing like hands on learning for students and teachers! Wonderful opportunity!"
We would like to sincerely thank each of these manufacturing facilities for opening their doors, giving of their time, and sharing their expertise with these groups.