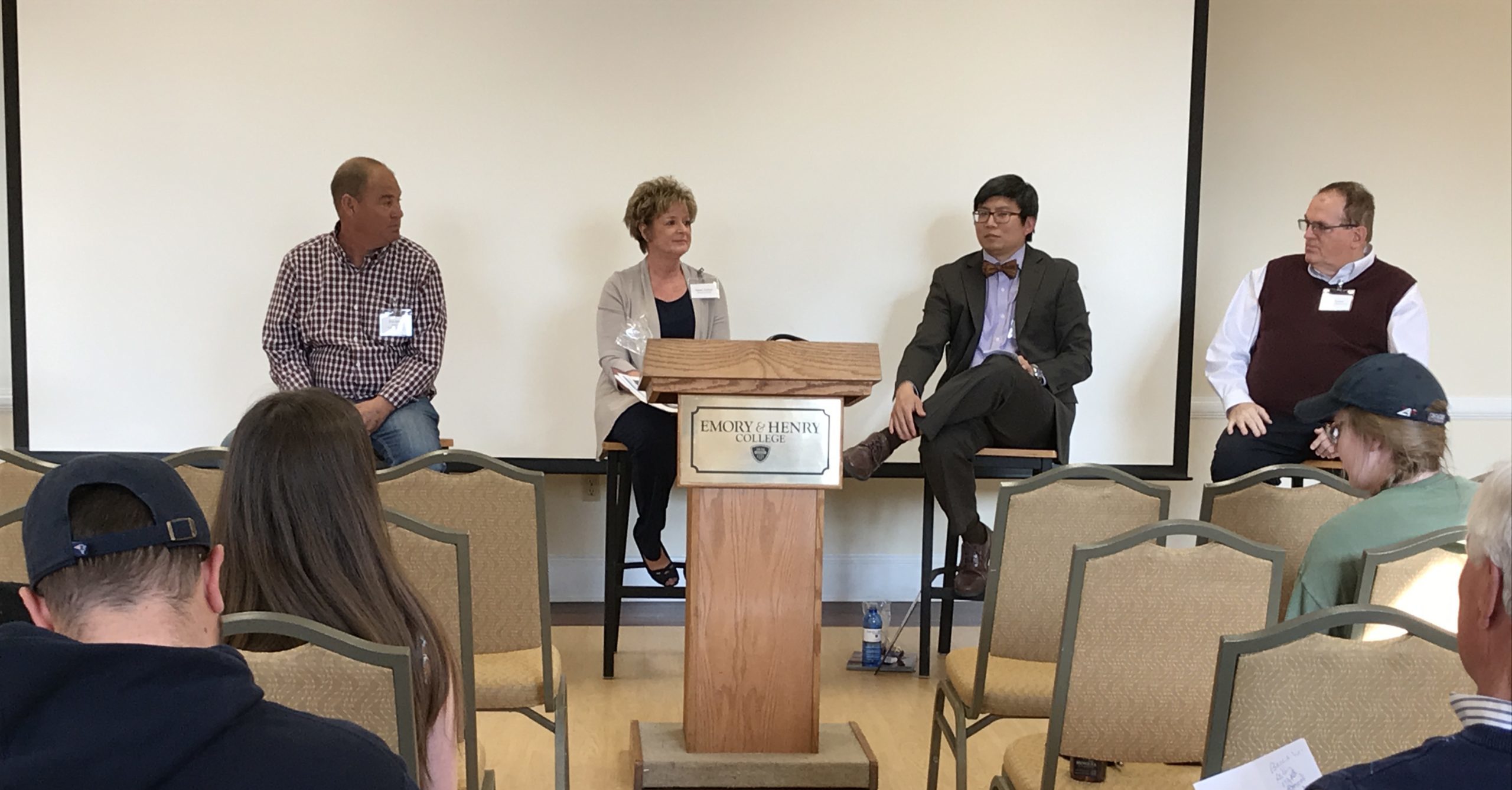 Spring 2019 Manufacture Your Career Events
This spring SVAM held two Manufacture Your Career events. These events focused on a panel of manufacturing professionals discussing the manufacturing sector and highlighting the benefits of working in manufacturing. Panelists discussed multiple topics including career opportunities, myths of manufacturing, pay and benefits, facility safety, and desired soft skills. Students took the opportunity to ask panelists interesting and insightful questions about manufacturing and how best to enter the field. After the events, panelists took time to network with students, answering further questions, and discussing job opportunities and internships. The events were a terrific opportunity for local manufacturers to interact with possible future employees.
The first event took place at Emory and Henry College on April 10th and was hosted by Amanda Gardner. Panelists included Dawn Archer, General Dynamics Mission Systems; Bill Weaver, Utility Trailer Manufacturing Company; Eric Miller, Wolf Hills Fabricators, LLC; and Te-Kai Shu, Strongwell. There were 28 students in attendance at this event, representing a variety of college majors.
The second event was held at Mountain Empire Community College on April 16th and was hosted by Beth Boggs. Panelists included Fred Vermeer, Hapco Pole Products and Tri-City Extrusion; Collin Baldwin, Tempur Sealy; and Greg Farmer, Komatsu. Over 30 students, representing a variety of majors, attended this event.