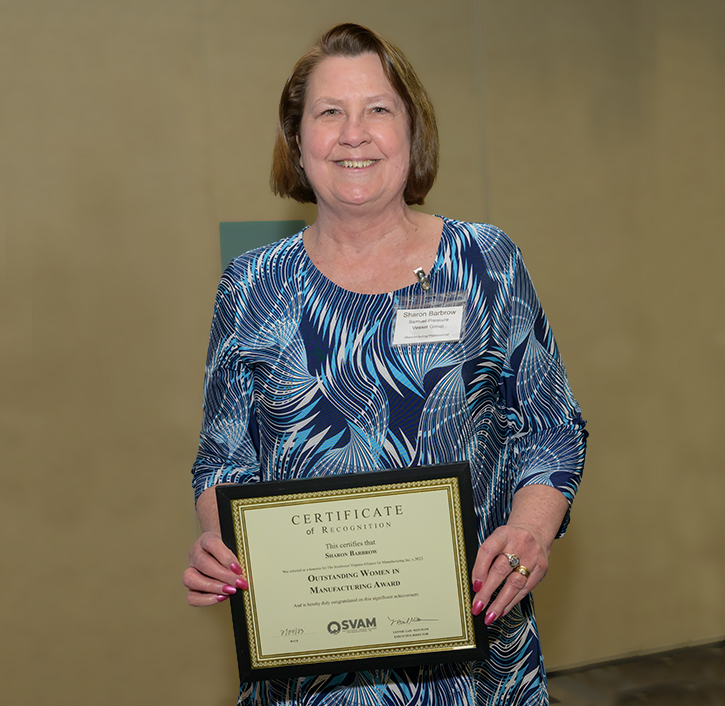 Sharon Barbrow
Data Coordinator
Samuel Pressure Vessel Group
Lebanon, VA
"I have worked in manufacturing for over 25 years and it's an honor to be nominated by my colleague for the SVAM 2023 Outstanding Woman in Manufacturing award. Working in manufacturing is challenging and rewarding and offers individuals many different career paths. Congratulations to this year's winner and to all the honorees." – Sharon Barbrow
Sharon was nominated by Scott Grizzle, Documentation Specialist at Samuel Pressure Vessel Group. Scott had the following to say about Sharon:
Sharon is very knowledgeable and has an exceptional work ethic. Her attention to detail and commitment to customer satisfaction is outstanding.
Sharon sets a good example for others and helps production avoid problems.
Sharon's work ethic and commitment to quality is exceptional. Her willingness to do the extra work to ensure quality and accuracy is admirable.
*All information taken from submission nomination form.