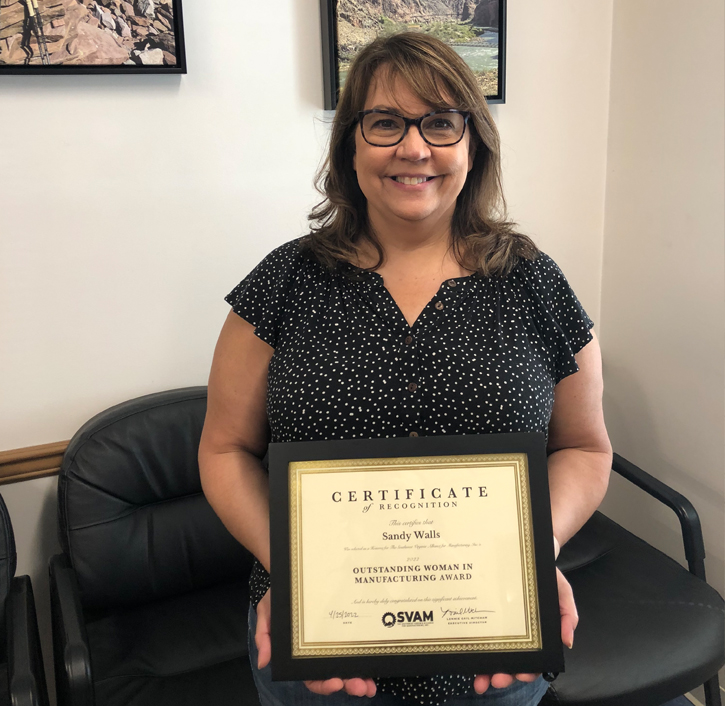 Sandy Walls
Internal Leadership Training Supervisor
Utility Trailer Manufacturing Company
Atkins, VA
From her beginnings on the plant floor as an hourly production employee, then a supervisor, later becoming a general foreman responsible for multiple supervisors, to her role today training current and future supervisors, Sandy has remained a dedicated, loyal and successful person at Utility Trailer Manufacturing. She has always accomplished more than the job required and always given more of her time and energy that the job required. That is what makes her special.
Sandy has always been someone who fellow employees and those working for her could always depend on for support, guidance, and leadership. She has always been willing to take whatever time necessary to help others improve at their responsibilities.
According to Jerry Sheets, Sandy's nominator, "As a woman in a workplace largely dominated by men, Sandy never once shied away from aspiring to expander her role at Utility Trailer Manufacturing. Her ability to learn, grasp, and retain knowledge is exceptional. She is a great example, to both men and women, that no matter where you start in an organization, your career path is up to you if you're willing to work hard for it."
*All information taken from submission nomination form.