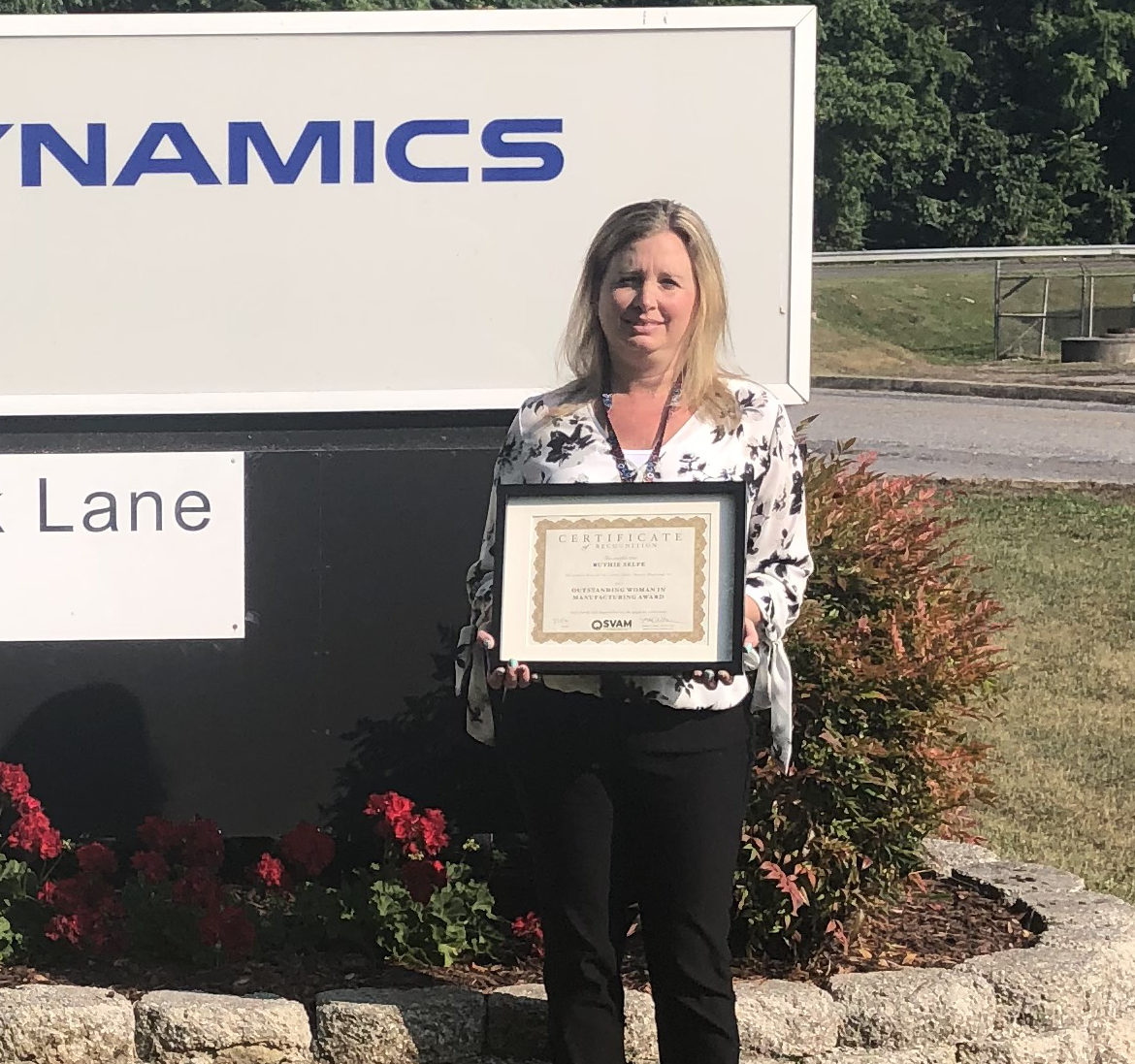 Ruthie Selfe
Manufacturing Operations Supervisor 1
General Dynamics Mission Systems
"I feel privileged to be included with the other honorees of the 2020 Outstanding Woman in Manufacturing. I'm truly grateful for all of the other accomplished women at General Dynamics who have gone before me and encouraged me to pursue opportunities in the manufacturing sector." – Ruthie Selfe
Ruthie has over 20 plus years of manufacturing experience, working both on the shop floor in production and as a production supervisor. She is an exemplary employee who is always looking out for the best interests of the company and her employees. She is not afraid to ask questions and to learn a process she is not familiar with. She will do whatever it takes to get a job done while meeting all requirements. Ruthie will give maximum effort to ensure any task that is presented to her will succeed.
Ruthie brought the knowledge of being a Subject Matter Expert (operator's knowledge) to her position as a supervisor. Her understanding of the work from an operator's perspective gives her a special insight that not many supervisors have. She meshes the two experiences together to create a work environment that is productive, cooperative, and yields great results.
Through Ruthie's time in manufacturing, she has been an example of a positive role model for other women. She started her career in manufacturing in production. She grew and was inspired to lead others. Doing this, she was able to become a supervisor. She has been, and continues to be, a great example of success through hard work and dedication to a job and company will bring. She not only inspires the employees that work for her, but employees in other areas and departments as well. Ruthie speaks with a confidence that comes from experience. Through her actions, she is an example for others. She can demonstrate that her actions are consistent and she "walks the talk." She exemplifies daily the characteristics of confidence and success.
*All information taken from submission nomination form.