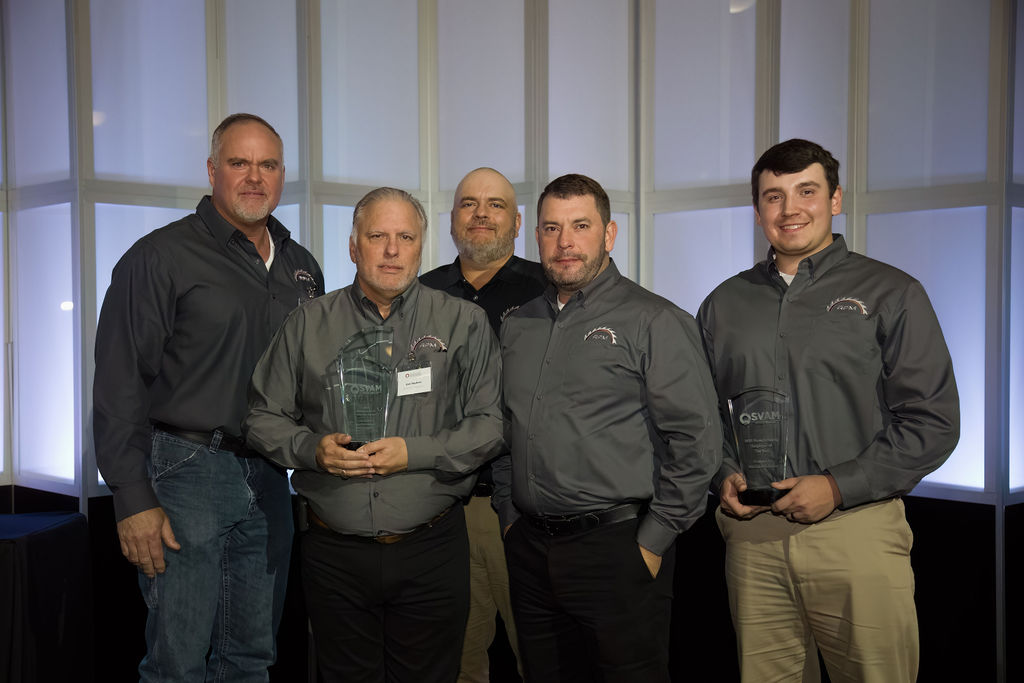 Real Performance Machinery – Manufacturer of the Year
Independence, VA
Real Performance Machinery, LLC excels in manufacturing advanced, purpose-built machinery for the wood production industry, staffed by expert teams in engineering, automation, and customer service, with a focus on delivering high industry standards to lumber mills.
rpmachinery.com
The award for excellence went to Real Performance Machinery, a distinguished manufacturer of specialized equipment for the wood production industry. Their dedicated team of experts excels in engineering design, manufacturing, and customer service, all aimed at delivering cutting-edge machinery tailored primarily to lumber mills engaged in primary and secondary processing. One of their standout innovations is the "H.O.T.T." technology (Hanging Over The Top), a game-changer that has significantly elevated their product line, consistently exceeding customer expectations by enhancing efficiency and productivity. Over the past few years, their engineering team has consistently advanced technology and designs, leading to increased customer demand and productivity.
Safety holds paramount importance for this company, with a strong focus on ensuring O.S.H.A. compliance. They provide comprehensive training in first aid, C.P.R., forklift operation, and encourage proactive reporting of safety concerns. Their commitment has resulted in a notable reduction in accidents and lost time incidents.
Furthermore, the company places a significant emphasis on customer satisfaction, continuous improvement, and excellence, maintaining rigorous quality control standards through an in-house calibration program, layer audits, and the implementation of 5S methodologies. These endeavors ensure the delivery of top-quality products and streamlined operations.
Real Performance Machinery has made a positive impact on the community by creating job opportunities and investing in the region. They actively support local education, sports, and community events while also providing apprenticeships and scholarships for students. Their commitment to employee well-being is evident in their supportive work environment, recognition programs, comprehensive benefits, and encouragement of further education.
This year's winner, Real Performance Machinery, truly exemplifies excellence in production, safety practices, and community engagement. Their innovative technology, unwavering dedication to quality, and commitment to employees and the local community set them apart as industry leaders.
*All information taken from submission nomination form.