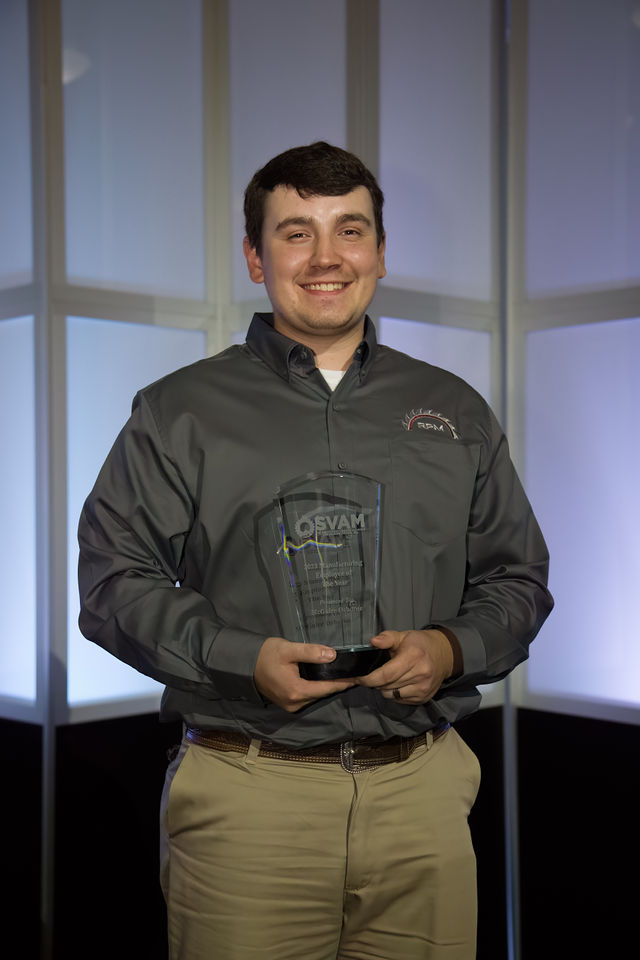 Manufacturing Employee Of The Year – McGuire Osborne
CNC Operator II
Real Performance Machinery
Independence, Virginia
McGuire's contributions extend beyond his remarkable teamwork. He has taken on the important role of training new employees in the machining department, showing no expectation of personal reward but believing in the collective strength of the RPM team. Despite his age, McGuire is one of the most efficient and experienced machinists at RPM. His work ethic is unwavering, marked by precision and dedication in everything he produces.
His leadership qualities shine brightly within their organization, particularly in mentoring new employees fresh out of high school, preparing them for promising careers with RPM. As a testament to his dedication, McGuire was among the first employees hired when RPM established its presence in Independence, VA, in 2020. He entered our ranks straight out of college and has since performed like a seasoned veteran in the world of manufacturing.
Attendance has never been an issue for McGuire; he goes above and beyond to ensure our daily tasks are completed. He has always been bold when asked to take on new responsibilities or assist in different departments. His professionalism and passion for his job are evident each day he steps into the workplace, and his perfect attendance is a testament to his dedication.
*All information taken from submission nomination form.