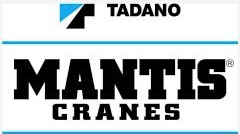 Tadano Mantis Corporation
Tadano Mantis Corporation continues the development and production of MANTIS hydraulic telescopic-boom crawler cranes originally introduced by SpanDeck, Inc in 1979. As well as building crawler cranes the company has expanded its technical capabilities through successful completion of several high-visibility, prestigious and challenging crane design and manufacturing contracts. Tadano Mantis Corporation is part of Tadano Ltd, which is based in Japan and operates facilities around the world.
View available career opportunities here.
Location: Tazewell County
Category: Manufacturer
Membership Level: Full Member