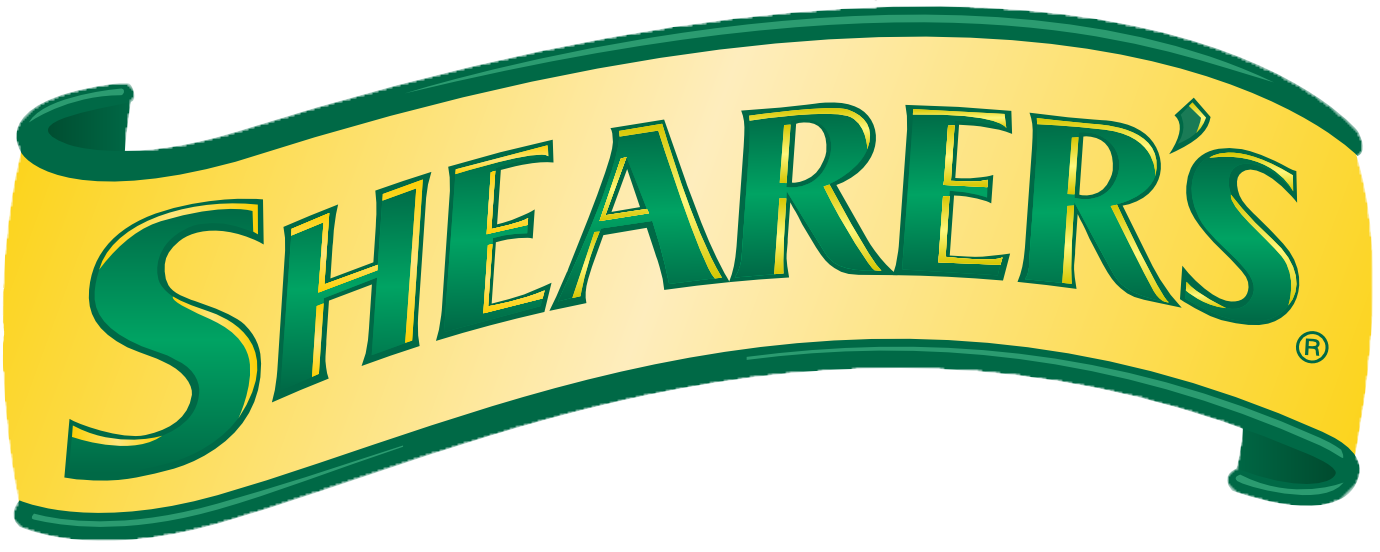 Shearer's
From humble beginnings as a small family business in Northeast Ohio, Shearer's has expanded over four decades to become an award-winning snack food manufacturer and distributor.
We are now a leading contract manufacturer and private brand supplier for the snack industries in North America, Australia, Asia, Central and South America. Headquartered in Massillon, Ohio, Shearer's has eleven GFSI compliant state-of-the-art, geographically diverse production facilities operating in Ohio, Texas, Arkansas, Oregon, Virginia, Iowa, Minnesota, Arizona, Pennsylvania and Ontario, Canada including one of the industry's first platinum LEED® certified food manufacturing facility in Massillon, Ohio.
Shearer's is known for producing the highest quality conventional, organic, gluten free, non-GMO and kosher salty snacks in assorted flavors and sizes, including kettle-cooked potato chips, traditional potato chips, tortilla chips, popcorn, baked chips, cheese curls, a variety of pellet based and extruded snacks, as well as a full line of national brand equivalent and value cookies, crackers and wafers.
View available career opportunities here.
Location: City of Bristol
Category: Manufacturer
Membership Level: Full Member