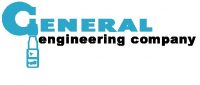 General Engineering Company
General Engineering Company specializes in custom design hydraulic cylinders. The Abingdon plant and main office is over 100,000 sq. ft. General Engineering has a second location that is 62,500 sq. ft. and houses high production machinery, including paint line and robotic welders. This facility is located in Glade Spring, VA. General Engineering offers excellent customer service, providing industry professionals with reliable, quality cylinders designed to operate for unique applications. They have over 65 years of experience and industry knowledge.
View available career opportunities here.
Location: Washington County
Category: Manufacturer
Membership Level: Full Member