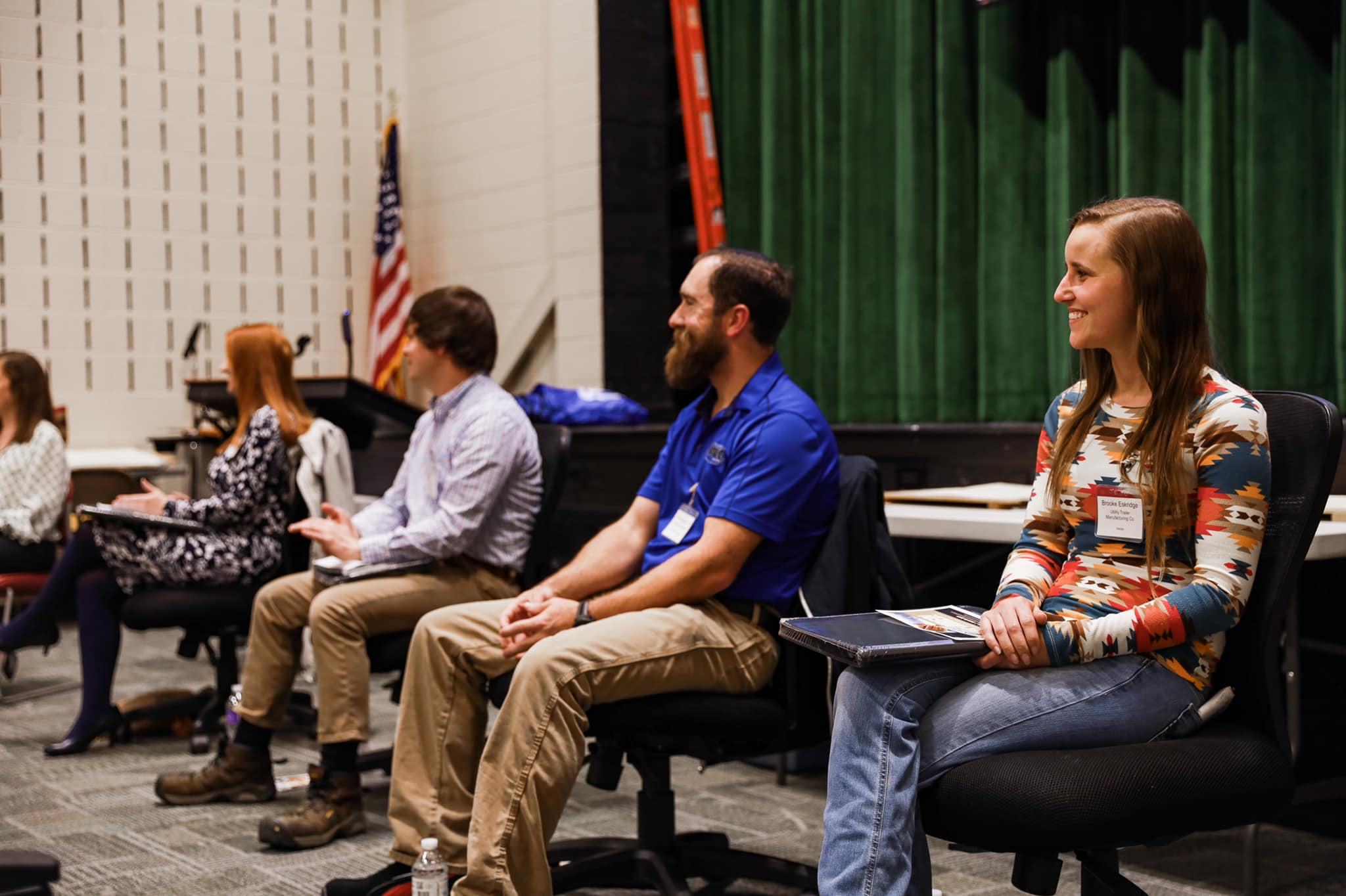 Manufacture Your Career Events – Spring 2023
SVAM recently hosted two Manufacture Your Career panel discussions. The first was at Virginia Highlands Community College on March 30th and the second was at Wytheville Community College on April 27th. The purpose of this program is to encourage students to pursue careers in manufacturing by changing perceptions and educating them about available opportunities. For each event, four panelists spoke to students and faculty about their companies, the benefits of working in manufacturing, and available job opportunities. They answered questions about pay and benefits, why so many have stayed in manufacturing for so long, working environments, ways that Southwest Virginia manufacturing impacts the globe, and much more.
For the Virginia Highlands Community College event, those panelists were Juliana Hybner, Senior Manufacturing Engineer for General Dynamics Mission Systems, Nick Bordwine, Inside Sales Coordinator for Wolf Hills Fabricators, Giles Hughes Jr, Value Stream Manager for Hapco Pole Products, and Brooke Eskridge, Welder at Utility Trailer Manufacturing in Glade Spring.
For the Wytheville Community College event, those panelists were Becky Crouse, Administrative Director for Smyth County Machine and Fabrication; Michael Heiney, MPACT Coordinator for Mohawk; Josh McPeak, Quality Manager for Somic America; and Susan Nelson, CNC Set Up Technician for Real Performance Machinery. 
After the panel discussion, many students took advantage of the opportunity to network with panelists after the event. Thank you to Traci Mitchell with VHCC and Perry Hughes with WCC, for hosting us for these events, and to our panelists for helping SVAM accomplish its goals.
Manufacture Your Career at Virginia Highlands Community College: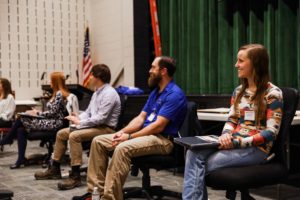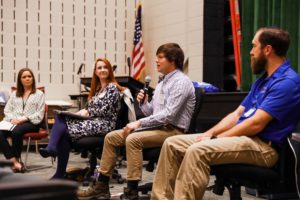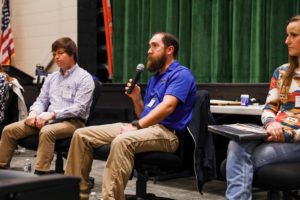 Manufacture Your Career at Wytheville Community College: