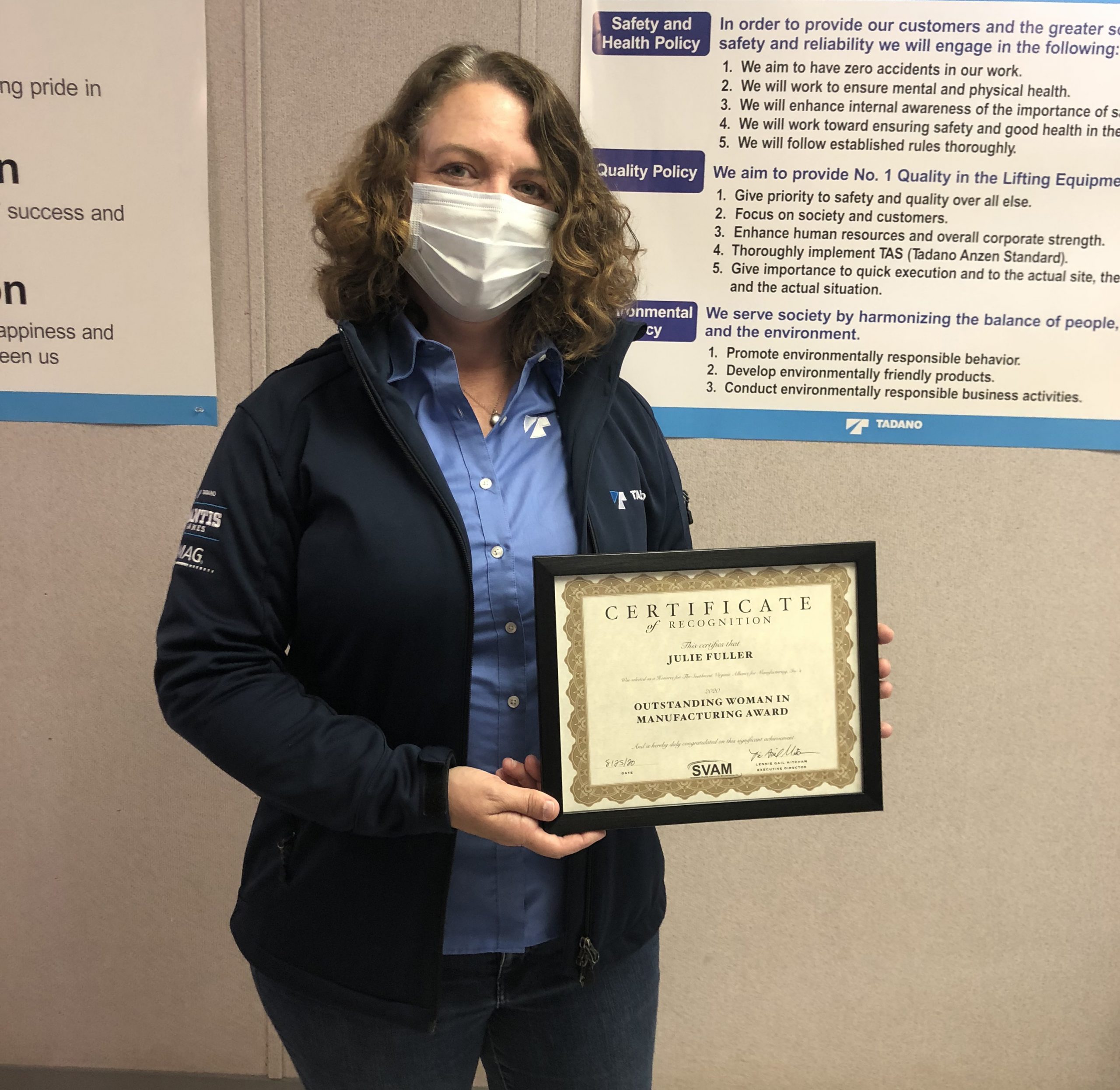 Julie Fuller
Officer/VP Engineering, Marketing & Purchasing
Tadano Mantis Corporation
Julie, along with her team, does important work to ensure Tadano Mantis Corporation is kept competitive in an aggressively evolving industry. She and her R&D team are consistently seeking to change the footprint of the crane industry with innovative approaches to doing harder, more challenging work in a changing environment while keeping safety as the number one focus in the cranes manufactured. Her colleagues and direct reports respect her experience in the crane industry and her expert knowledge of the design and operational functions of the crane.
Her nominator, Dedra Helbert, said, "Julie is an exceptional role model to women in manufacturing and also to men who join the manufacturing industry. When you have passion for the work you do, and a commitment to continuously looking for ways to do the same things better, you have the ability to achieve much. Julie is always willing to share her experiences within TMC as well as in the community. Julie embraces and exemplifies TMC's corporate philosophy of creation, contribution and cooperation in an industry that changes the world."
Click here to listen to our podcast with Julie!
*All information taken from submission nomination form.