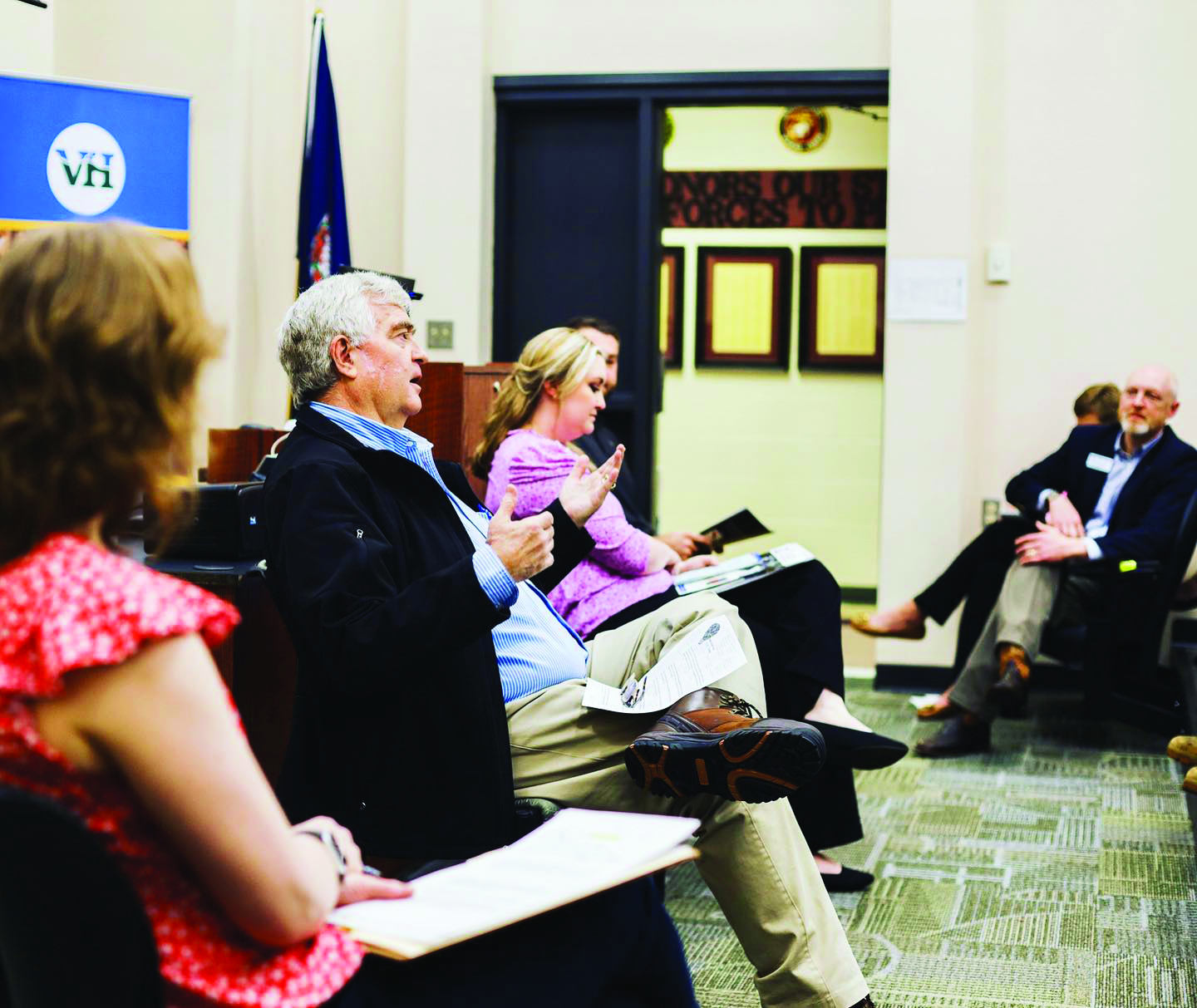 Improving the Image of Manufacturing – Spring 2022 Programs
This spring, SVAM had the opportunity to speak with high school students through its Opportunities in Manufacturing program, and college students through Manufacture Your Career panel discussions. These programs are used to educate students and educators about the opportunities in Southwest Virginia, the many benefits of a manufacturing career, and how to get started in manufacturing. These programs specifically align with SVAM's goal to redefine the image of manufacturing with young people and educators in a manner that increases the number of young adults who pursue manufacturing careers.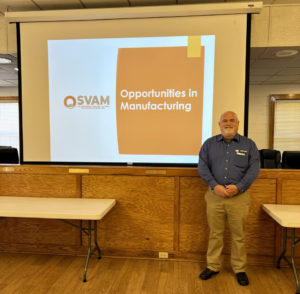 High school students had a chance to learn more about manufacturing in Southwest Virginia through the Opportunities in Manufacturing program. The presentation included information about the expected salary and benefits of manufacturing jobs, the job outlook for students, and what manufacturing looks like today. This year, employees from SVAM member manufacturing companies also had the opportunity to educate students about their companies and available jobs. Participating companies included Appalachian Plastics, Somic America, Mitsubishi Chemical Advanced Materials, Samuel Pressure Vessel Group, Real Performance Machinery, Komatsu, Scholle IPN, and Tadano Mantis Corporation. Presentations were given to over 600 students.
Manufacture Your Career panel discussions are hosted each semester by local colleges. During these discussions a panel of manufacturing professionals answer questions about their companies, the benefits of working in manufacturing, and available opportunities. After the panel students and employers have the opportunity to network and further discuss job opportunities. During the spring semester some participating employers were able to gain employees through these panels.
The first panel was held at Virginia Highlands Community College on March 31st. John Gray, Senior Manager of Facilities at General Dynamics Mission Systems; Christopher Stone, Sales Engineer at General Engineering Company; and Laci Brickey, Human Resources Manager at Wolf Hills Fabricators served as panelists. This panel was organized with Traci Mitchell, Coordinator of Recruitment and Career Services at VHCC.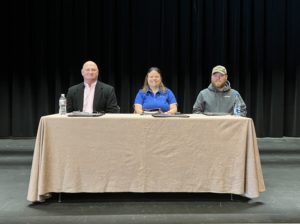 On April 19th a panel was held at Mountain Empire Community College with both college students and high school students attending. This panel was organized with Matthew Rose, Dean Industrial Technology at MECC. Panelists included Tyler Brewer, Quote Specialist at Komatsu Mining; Carl Phipps, Director of Operations for VFP, Inc; and Kelly Debusk, Compliance Manager at Appalachian Plastics Inc.
The final panel discussion of the spring was held at Wytheville Community College on April 28th and organized with Perry Hughes, Vice President of Workforce Development and Occupational Programs at WCC. Juliana Hybner, Sr. Manufacturing Engineer for General Dynamics Mission Systems; Josh McPeak, Quality Manager for Somic America; Judy Cox, Controller, Secretary/Treasurer for AQ Transformer Solutions, Inc.; Josh Hunter, Facilities and Maintenance Manager for Real Performance Machinery; and Joey Wilder, Production Supervisor at Mohawk Industries served as panelists.
SVAM would like to thank the participating companies and schools for making these important learning events possible.