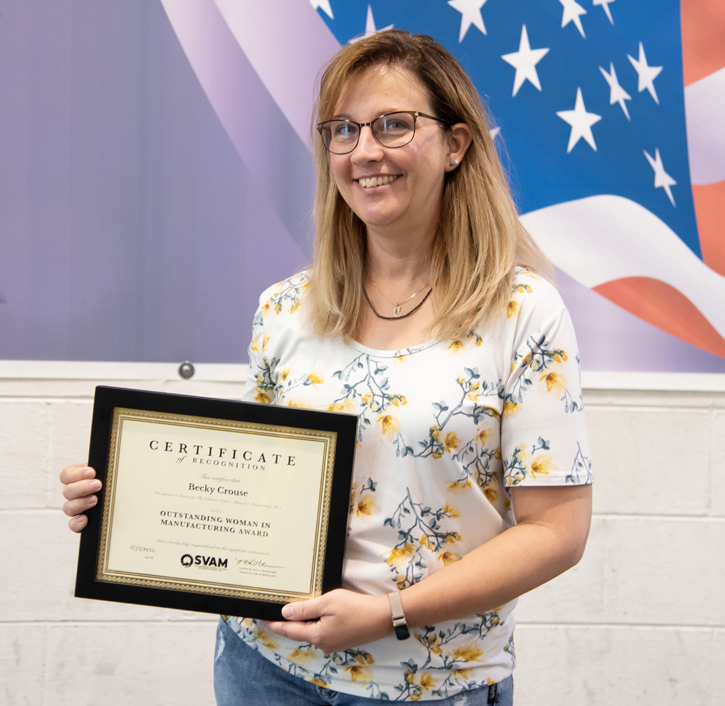 Becky Crouse
Administrative Director
Smyth County Machine
Atkins, VA
"I am thrilled to be recognized as one of SWVAM's Outstanding Women in Manufacturing for 2022. It is an honor to be included in this group of accomplished, successful women and to be a part of such a dynamic and exciting industry. Congratulations to this year's winner and to my fellow honorees! – Becky Crouse
Becky handles the Human Resources, Accounting, and outside audit functions at Smyth County Machine. She has a very high attention to detail and goes above and beyond to ensure accuracy and compliance of the business with her responsibilities. Becky is willing to help the hourly employees with any insurance, payroll or other HR issue with a pleasant and positive disposition. She is always willing to set up and prepare for any company employee function without complaint.
Her nominator, Tracy Wright said the Becky exemplifies what it means to be an Outstanding Woman in Manufacturing because "Becky's attention to detail and willingness to go the extra mile for the business, I feel, is the true definition of being an outstanding woman in manufacturing."
*All information taken from submission nomination form.