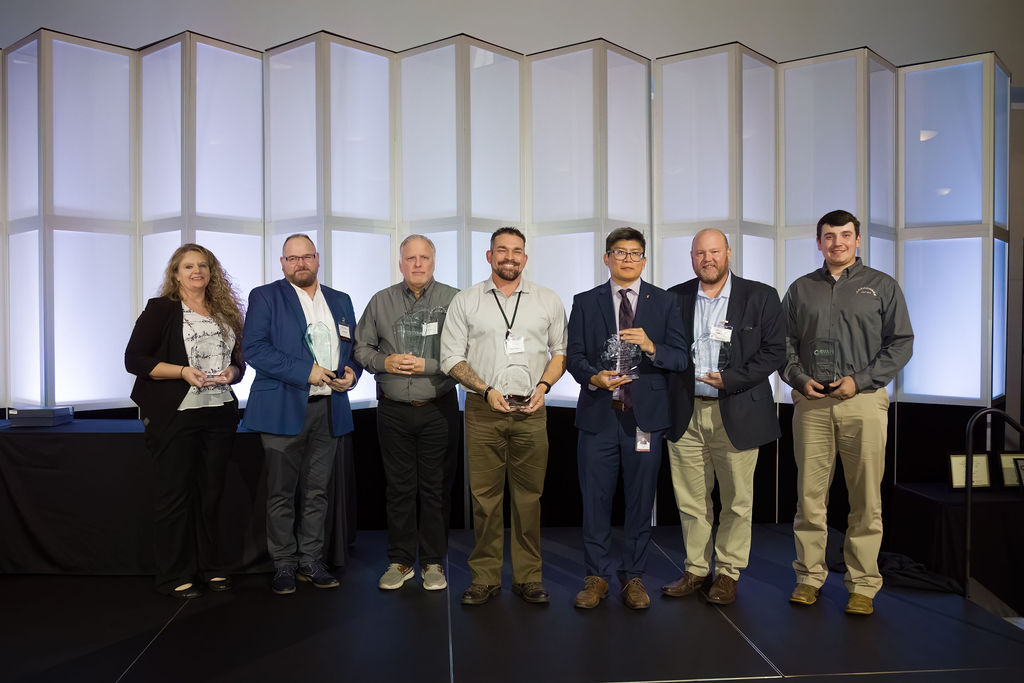 2023 SWVA Manufacturing Awards Banquet
The Southwest Virginia Alliance for Manufacturing (SVAM) held its prestigious Southwest Virginia Manufacturing Awards Banquet on Thursday, October 12th, to celebrate National Manufacturing Day. Distinguished business and community leaders from across Southwest Virginia gathered at the Southwest Virginia Higher Education Center to acknowledge the outstanding achievements of the manufacturing sector over the past year.
The event commenced with a warm welcome from Alex Lupi, SVAM Board Member, who highlighted SVAM's accomplishments since the previous year's Banquet and acknowledged the vital contributions of its members. Attendees were then treated to an informative keynote address by Mike Leigh, President of OpX Solutions, LLC, titled "How Manufacturing Can Succeed in Today's Economy." Mr. Leigh's keynote offered invaluable insights into strategies for success in the post-COVID manufacturing landscape.
The highlight of the evening was the much-anticipated awards ceremony, where SVAM recognized excellence in the manufacturing sector across seven distinct categories. Each award category was carefully selected to spotlight the significant contributions of manufacturers to the Southwest Virginia community. This initiative aligns with SVAM's overarching mission of reshaping the public's perception of manufacturing and fostering greater interest in manufacturing careers.
The award winners for 2023 are as follows:
Innovations in Manufacturing Award – Presented to Strongwell of Bristol, Virginia.

Community Impact Award – Presented to Universal Fibers of Bristol, Virginia.

Environmental Excellence Award – Presented to Amcor Rigid Packaging of Wytheville, Virginia.

Excellence in Safety Award – Presented to VFP, Inc. of Duffield, Virginia.

Manufacturer of the Year Award – Presented to Real Performance Machinery, LLC of Independence, Virginia.

Manufacturing Employee of the Year Award – Presented to McGuire Osborne of Real Performance Machinery of Independence, Virginia.

Eric Miller Memorial Award – Presented to Sean Blackwell.
These distinguished companies and individuals have demonstrated exceptional dedication, innovation, and commitment to the manufacturing industry, showcasing its positive impact on the region.

Click here for profiles of each of this year's winners.