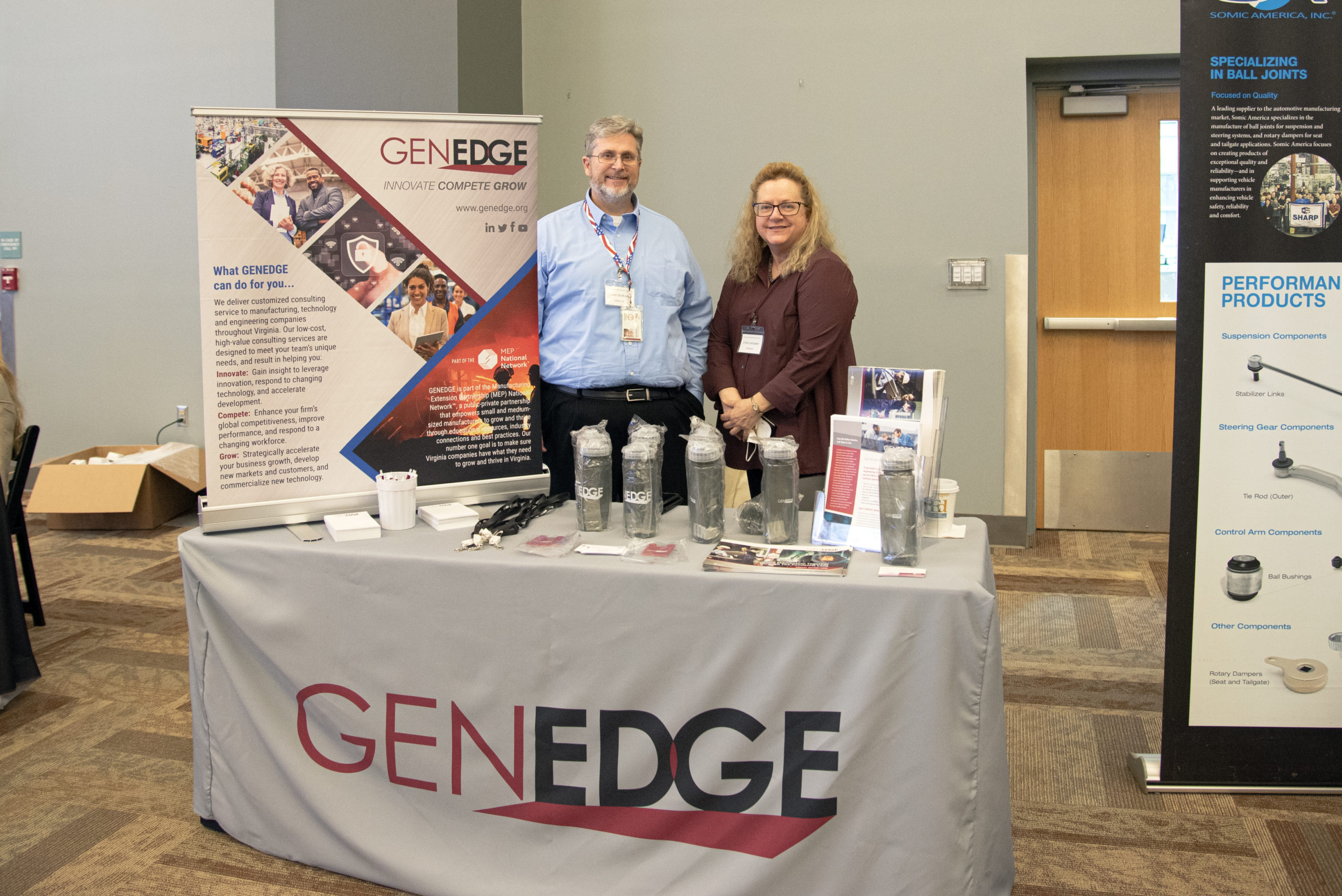 2022 SWVA Manufacturers' Expo Recap
On August 30th, at the Southwest Virginia Higher Education Center, SVAM hosted its annual Manufacturers' Expo. The Expo brought manufacturers of Southwest Virginia together, along with their vendors/suppliers, in a networking and learning environment. Manufacturers set up booths/exhibits for their company and got to know other manufacturers and service providers. Vendors and resource providers offering a wide variety of services to manufacturing were also in attendance. This event provided an opportunity for Southwest Virginia Manufacturing companies to connect to other manufacturers and vendors to build their supply chain, exhibit their capabilities, develop business opportunities and new customers, and learn about resources available to help strengthen their company. Representatives from 16 manufacturing companies attended this year's Expo. Vendors and resource providers offering a wide variety of services to manufacturers were also in attendance.
Two breakout sessions were provided on two incredibly relevant topics. The first Breakout Session was, Stop The Revolving Door – Learn what employees need, why they leave, and how to keep them, presented by Mike Leigh with OpX Solutions. The second was, Approaches to Navigate the Supply Chains of 2022, presented via Zoom by Dr. Ricardo Ungo, Director, Maritime Institute and Clinical Assistant Professor of Maritime and Supply Chain Management at Old Dominion University
According to Steve Fletcher, Sales Manager – Steel & Fabricated Products at Wolf Hills Fabricators in Abingdon, VA, "Our company participates every year. I always meet at least one new customer prospect, and a new supplier contact every year. This is a very good regional networking tool. I always look forward to it."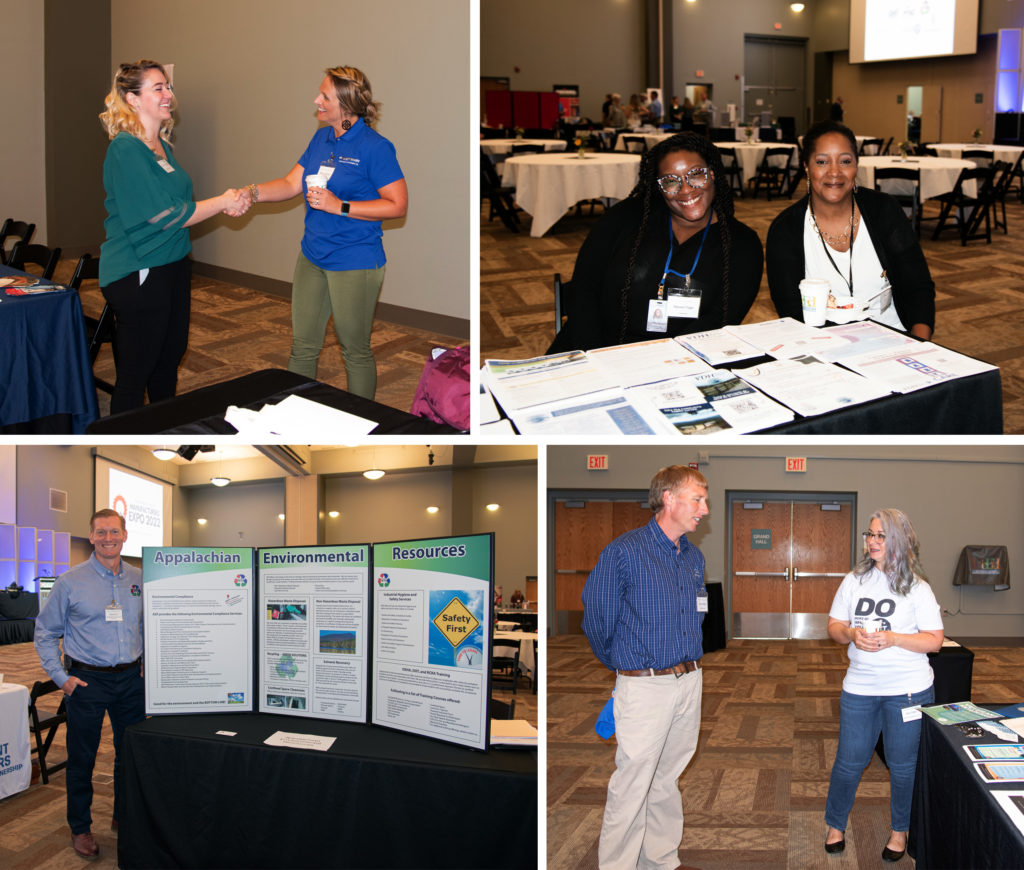 Photos above are a few of the many participants!
This year's sponsors:
Gold Level: Virginia Highlands Community College, The Southwest Virginia Higher Education Center, Genedge
Silver Level: OpX Solutions, Virginia Career Works – New River/Mount Rogers Region, The MedFit Center, PTAC, Woodgrain
Bronze Level: Appalachian Environmental Resources
SVAM would like to thank everyone who participated in making the day a great success!