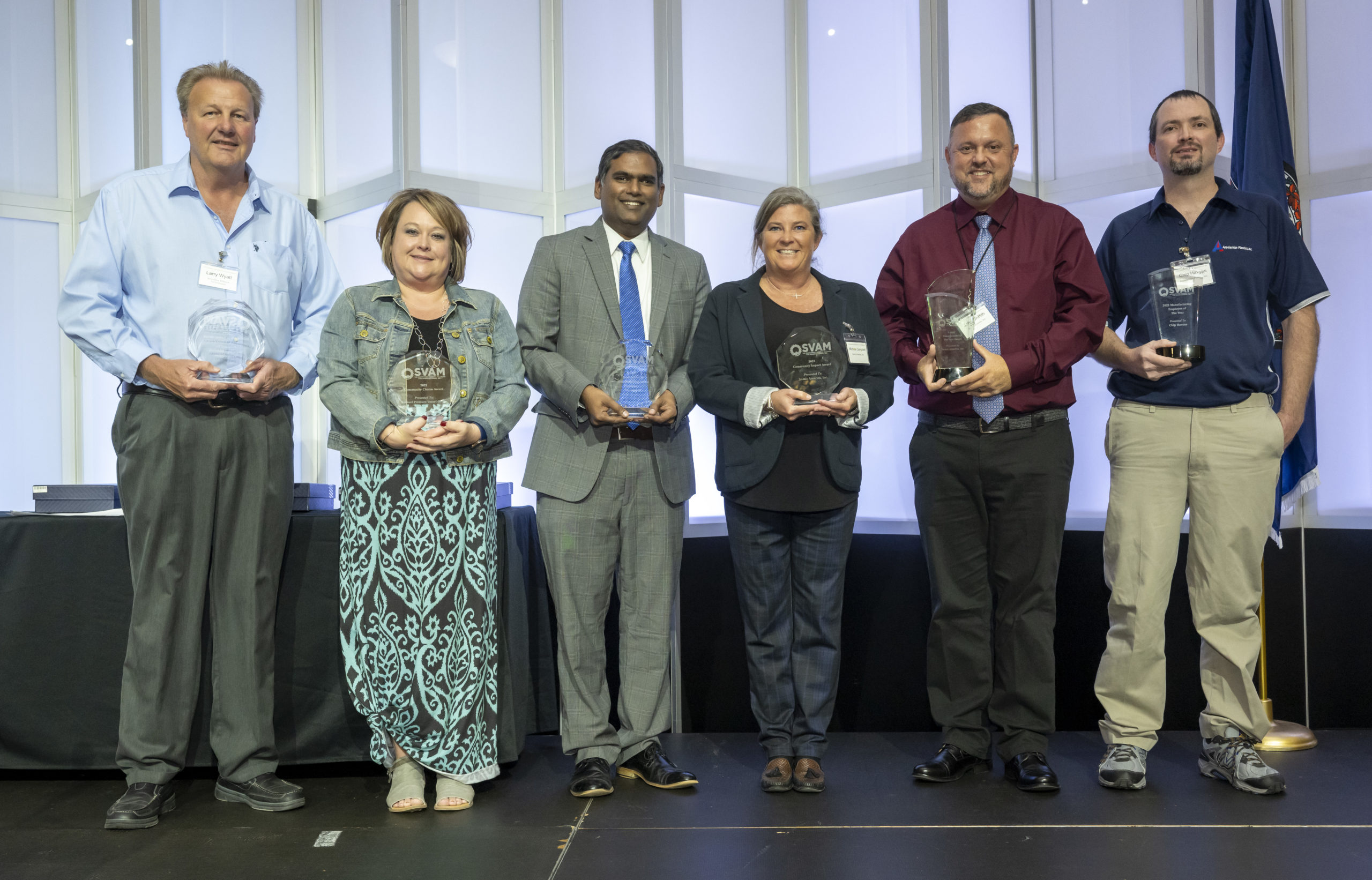 2022 Southwest Virginia Manufacturing Awards Banquet
The Southwest Virginia Alliance for Manufacturing hosted its annual Manufacturers' Awards Banquet in celebration of National Manufacturing Day on Thursday, October 6th. Business and community leaders from across Southwest Virginia gathered at the Southwest Virginia Higher Education Center to celebrate manufacturing and its achievements over the past year.
Attendees enjoyed networking, drinks and appetizers before the program began with dinner. Attendees were welcomed by Melinda Roberts, Vice Chair of the SVAM Board of Directors. Melinda recapped SVAM's accomplishments since its 2021 Banquet, recognized membership, and thanked the organization's supporters. The keynote speaker for this year's Banquet was Erin Streeter, Executive Vice President of the National Association of Manufacturers. The keynote topic was, "Competing to Win: Powering America's Manufacturing Resurgence". Erin focused on her perspective of the needs of the nation's manufacturing companies and her organization's efforts to meet those needs.
The focal point of the dinner was the awards ceremony. SVAM presents these awards is in pursuit of its goal to change the perception of manufacturing and increase the number of individuals pursuing careers in manufacturing. At this year's Banquet, SVAM presented awards in six categories – each category chosen to showcase to the community the impactful ways manufacturers benefit Southwest Virginia.  The Community Impact Award was presented to Somic America, Inc. of Wytheville, Virginia.  The Innovations in Manufacturing Award was presented to Strongwell of Bristol, Virginia. The Excellence in Safety Award was presented to Innovative Millwork Technologies of Chilhowie, Virginia. The Community Choice Award was presented to Samuel Pressure Vessel Group of Lebanon, Virginia. The Manufacturer of the Year Award was presented to Somic America of Wytheville, Virginia. The Manufacturing Employee of the Year Award, was presented to Chip Havens of Appalachian Plastics in Glade Spring, Virginia.
Award winners will receive additional recognition through profiles published on SVAM's website, www.swvam.org, and its social media platforms.