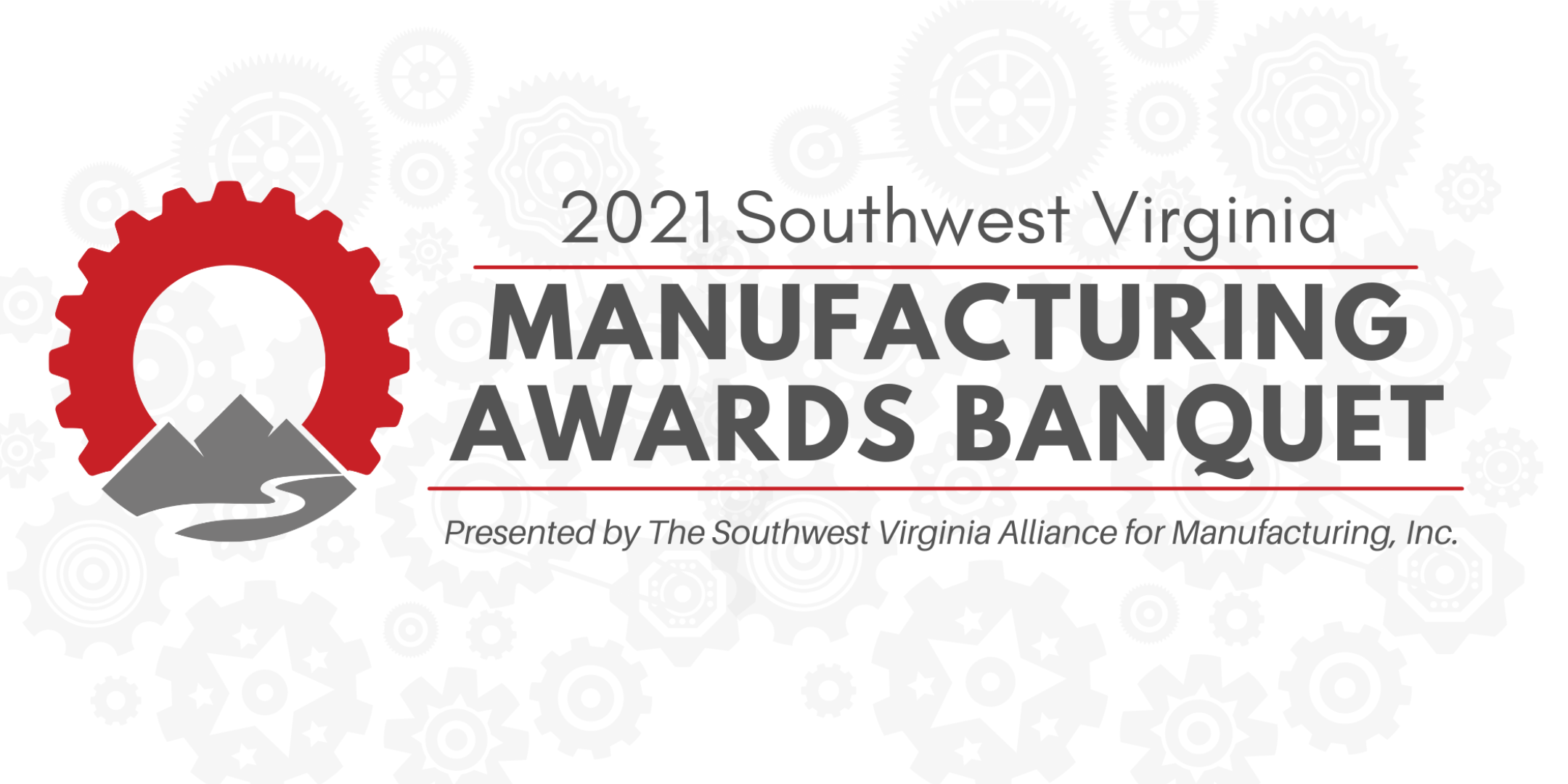 2021 Manufacturing Awards Banquet
October 26, 2021
in
2021
,
Featured
,
Latest posts
,
Manufacturing
,
Manufacturing Awards
,
Manufacturing Events
,
News
,
Posts
,
Press Releases
,
SVAM
The Southwest Virginia Alliance for Manufacturing hosted its annual Manufacturers' Awards Banquet in connection with National Manufacturing Day on Thursday, October 14th. Business and community leaders from across Southwest Virginia gathered at the Southwest Virginia Higher Education Center to celebrate manufacturing and its achievements over the past year.
Once dinner was fully served, attendees were welcomed by Alex Lupi, SVAM Board Member, who recapped SVAM's accomplishments since its 2019 Banquet and recognized membership. Attendees then heard a keynote from Dean Young, Vice President of Industrial Development for Genedge, titled, "Manufacturing's Changing Landscape, Meeting Today's Demand." The focus of the keynote was on ways to that manufacturers can utilize today's technology and additional automation to meet today's production demands.
The focal point of the dinner was the awards ceremony, during which SVAM presented awards in seven categories – each category chosen to showcase to the community the impactful ways manufacturers benefit Southwest Virginia. This is in pursuit of SVAM's goal to change the perception of manufacturing and increase the number of individuals pursuing careers in manufacturing. The Community Impact Award was presented to Somic America, Inc. of Wytheville, Virginia. The Environmental Excellence Award was presented to Samuel Pressure Vessel Group of Lebanon, Virginia. The Innovations in Manufacturing Award was presented to Scholle IPN of Chilhowie, Virginia. The Excellence in Safety Award was presented to Tadano Mantis Corporation of Richlands, Virginia. The Community Choice Award was presented to Real Performance Machinery, LLC. of Independence, Virginia. The Manufacturer of the Year Award was presented to General Dynamics Mission Systems of Marion, Virginia. The Manufacturing Employee of the Year Award, an award given for the first time this year, was presented to Tim Grubb of Hapco Pole Products of Abingdon, Virginia.
Award winners will receive additional recognition through profiles published on SVAM's website, www.swvam.org, and its social media platforms.