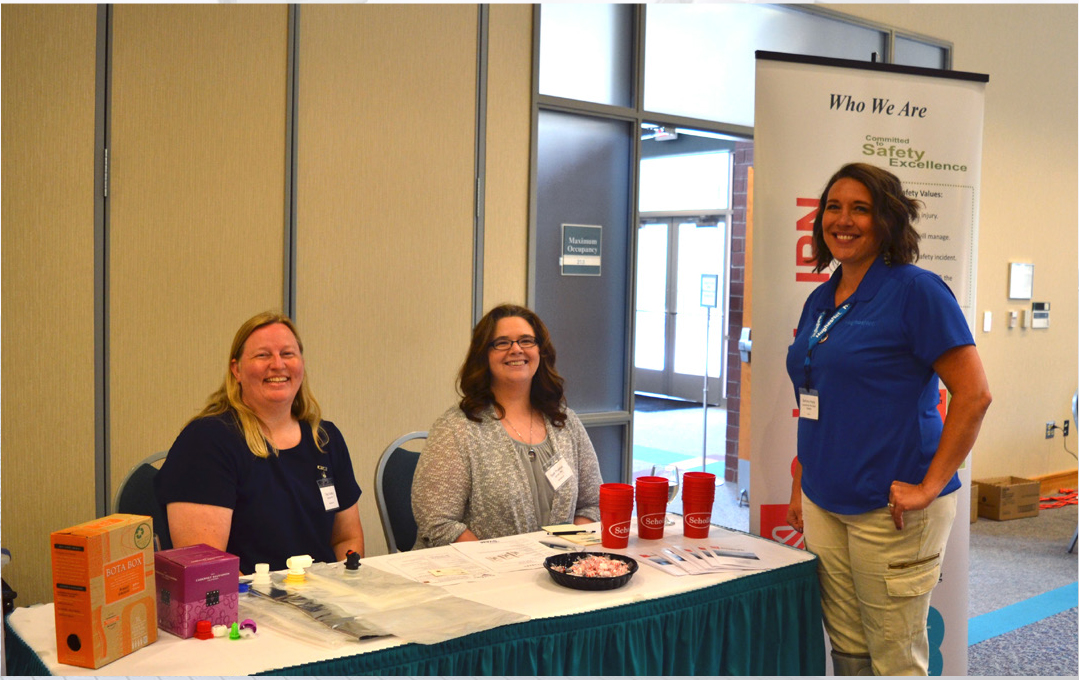 2018 Southwest Virginia Manufacturers' Expo
On August 14th, at the Wytheville Meeting Center, the Southwest Virginia Alliance for Manufacturing hosted its annual Manufacturers' Expo. The fifth annual Expo hosted a variety of attendees, ranging from manufacturers to vendors and resource providers. The purpose of the event was to provide a unique opportunity for manufacturers from all across the region to come together with one purpose: to meet one another, network, and share ideas. It provided a way for manufacturers to learn more about the local resources available to them through the capabilities of their fellow manufacturers and the organizations that support manufacturing.
SVAM invited manufacturers from across the region, with representatives from 19 companies attending to provide information about their companies and learn about others. This was in addition to the resource providers and vendors who set up booths as well as the industry members and the general public who chose to attend. The day was structured with several blocks of networking time to provide participants an opportunity to spend some time getting to know the other exhibitors and attendees. Several manufacturers and organizations in attendance took a few minutes to provide a presentation about their company during the event.
Breakout sessions were offered to allow focused learning opportunities. Terry Griesinger with Volvo led a breakout session titled, "Engaging Employees in Continuous Improvement Efforts." Todd Cook with the Virginia Department of Labor led a session titled, "Registered Apprenticeships and Manufacturing: An Answer to Fill the Skills Gap."
SVAM would like to thank all those who participated and attended the expo this year, especially the sponsors of the event: New River/Mount Rogers Workforce Development Board, GENEDGE, Joint IDA of Wythe, Virginia Coalfield Economic Development Authority, and Mazak Corporation. Go ahead and mark your calendar for the 2019 Expo, happening August 13th at the Southwest Virginia Higher Education Center.